Art is an important part of our lives. We find it in nature, create it ourselves, and spend time appreciating the work of others. Digital art is a new way to express ourselves that uses technology that wasn't available until recently. It's also one of the most popular forms of art today! In this post, learn about the 8 essential tools you need for digital artwork to get started right away - or take your current skills to the next level!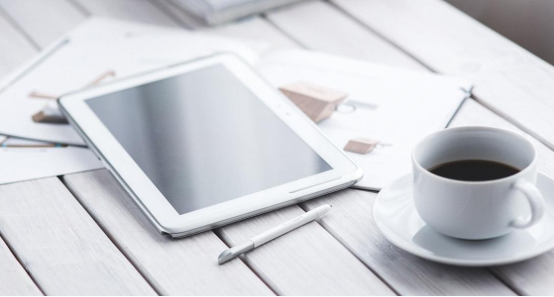 A Tablet Or Drawing Pad
One of the most important tools for digital drawing is a tablet or drawing pad. A good tablet will allow you to control the thickness, color, and opacity of your strokes, giving you much more flexibility and precision than just using a mouse. If you're starting out, I recommend the huawei matepad t 10s, which is my personal favorite.
Graphics Tablet
A graphics tablet does the same job as a regular tablet, but is specifically designed for artists. It has a higher resolution and more pressure sensitivity than a regular tablet, making it ideal for digital artwork. If you're serious about digital art, I highly recommend investing in a good graphics tablet. If you're looking for a good tablet, I recommend the Huion Tablet.
Computer Or Laptop
If you want to work digitally, it's important that your computer is capable of running the programs needed to create art - that means having enough memory and processing power. You also need to have an internet connection so you can download programs like Photoshop and Illustrator.
A Screen Or Monitor
A good screen or monitor is important for digital artwork because it allows you to see your work in high resolution. This is especially important if you are working on detailed artwork or illustrations. I recommend using a monitor with a resolution of at least 1920x1080, such as the 27-inch ASUS Designo MX27UC.
Camera Or Scanner
If you want to create digital artwork from physical media such as paintings or photographs, you'll need a camera or scanner. A scanner gives you a high-resolution image of the original artwork, while a camera allows you to take pictures and then use those images in your artwork. I recommend using a Canon EOS Rebel T100 camera.
Printer
A printer is essential for printing your digital artwork so you can show it to others or hang it on your wall. You will need a printer that can handle the size and material of your art. If you're looking for an affordable printer, I recommend the Canon PIXMA iP8720 wireless printer - it's perfect when you want to print large prints!
Computer Programs
In order to work digitally, you'll need a program that will switch your artwork from physical media to digital. Most people use Adobe Photoshop for this - but there are other options like GIMP and Illustrator that are perfect if you're doing more advanced illustrations or want the freedom of working in vector format! I recommend using Adobe Photoshop CS.
Stylus
If you want to draw on a tablet, a stylus will play an important role in your journey to digital art. A stylus is a pen-like tool that you can use to control the thickness, color, and opacity of strokes on your tablet. I recommend using the Wacom Intuos Stylus Pen. Or some official tablet pens.
These are all the basic tools you need for digital artwork! With these tools, you'll be able to create beautifully detailed digital artwork that will take your breath away. So what are you waiting for? Start shopping and get creative!