Manufacturer Honor released another smartphone under the X series this 2022! This is the Honor X7, one of the awesome budget phones this year. In this article, we will have a detailed review of this phone to determine if it is not just affordable but also a great one or if is it lacking because of cost reduction. Let's go!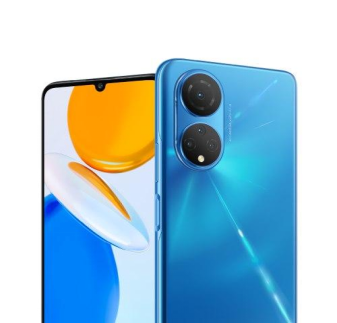 Six Things To Look Out for in This Budget Phone
Screen
The Honor X7 is a sleek, well-designed device with an impressive set of features. It has a 6.74-inch HD+ IPS LCD display with a resolution of 720 x 1600 and a 90Hz refresh rate. The screen is notched, not the latest trend of punch-hole, but it isn't a dealbreaker for some—it still depends on your preference. It's an ideal display for watching videos or playing games on. Just don't expect a very high definition quality as its screen resolution is just a normal and decent one.
Overall Performance
It comes with Android 11 with Magic UI 4.2 on board, which is software that's designed to make your smartphone easier to use and better at multitasking. It has a Qualcomm Snapdragon 680 chipset with Octa Core CPU inside, which means it can handle games and other applications with ease. Just be careful with extreme games because you may experience minor lags. Let's be honest, the Honor X7 is not going to blow you away with its performance however, if we think about the price, it is very impressive.
RAM and ROM
Its RAM and ROM are 4GB and 128GB respectively, but you can expand them up to 512GB via microSD card if necessary. It is a good one if we also consider how affordable this device is.
Cameras
The camera setup on this phone is pretty impressive—it has four rear cameras (48MP + 5MP ultrawide + 2MP macro + 2MP depth sensor), and a front camera (8MP). It has the capability to produce great-quality photos in low-light conditions or at night. If you love taking pictures whether scenery or yourself, this smartphone would greatly support you! If it is not this one, you might have a hard time finding a phone that comes with a great camera under the same price range.
Battery Capacity
Its battery capacity is 5000mAh which gives you enough power to last you through most of your day without needing to charge it every few hours like some other devices do. The phone comes with a 22.5W Fast Charging feature that lets you charge your phone within 30 minutes. The battery performance of the Honor X7 is beyond commendable compared to other smartphones within the same price range.
Design
The design of the Honor X7 is attractive and easy on the eyes—it's made out of plastic and glass with different colors available (Midnight Black, Titanium Silver, and Ocean Blue). It is also lightweight on hand as it is only 198g. Plus, it comes with face recognition and a side-mounted fingerprint scanner that works smoothly and swiftly.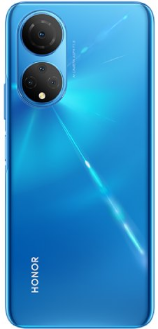 Final Verdict: Is It a Good Phone?
The answer is a big YES! Honor is still new to the budget smartphone scene, and the X7 is a solid first effort. The company seems unafraid to take big risks and make big changes, which we have come to appreciate, and all in a package that doesn't cost a lot.
Overall, the Honor x7 is a great smartphone. It sports an amazing camera as well as a powerful battery life. The body of the phone is also lightweight, making it easy to carry around wherever you go. If you are looking for a budget phone that can do good in almost everything, then this is it. The honor X7 is your best choice this year!